Fall Lanterns
Artificial Christmas Wreaths
$59.95
59.95
TEMP. OUT OF STOCK
Click here
to be notified when the Fall Lanterns is available.
More Details
A vine of brightly colored autumn leaves cascades down this 12" metal and glass lantern. A burlap, wire-edged bow wraps around the cool metal while adorable pumpkins bound down the waterfall of leaves. These Fall Lanterns come in pairs of two (2) and include two 4" battery operated candles (AA Batteries not included).
---
---
100% Satisfaction Guarantee
Artificial Christmas Wreaths® is dedicated to bringing you the finest quality, most beautiful commercial grade artificial Christmas Wreaths available. We are so confident that you will be satisfied with our products that we offer a 100% Satisfaction Guarantee.
In the unlikely event that you are not absolutely thrilled with your wreath, just return it to us and we will credit you for the full purchase price of the wreath.
Click here
to view our 100% Satisfaction Guarantee and Return Policy
Delivery/Shipment Estimate
Artificial Christmas Wreaths® ships all orders (24" to 6 Foot Christmas Wreaths) with our next scheduled UPS weekday pickup.
Click here
to view our UPS Delivery Estimate Shipping Map.
---
Testimonials
"Your customer service was excellent."
M.L. - Gibsonton, FL
---
"Everything was as advertised and delivered promptly."
E.W. - St. Petersburg, FL
---
"your customer service is awesome so friendly THANK YOU y'all rock! "
D.M. - Crawfordville, FL
---
4.95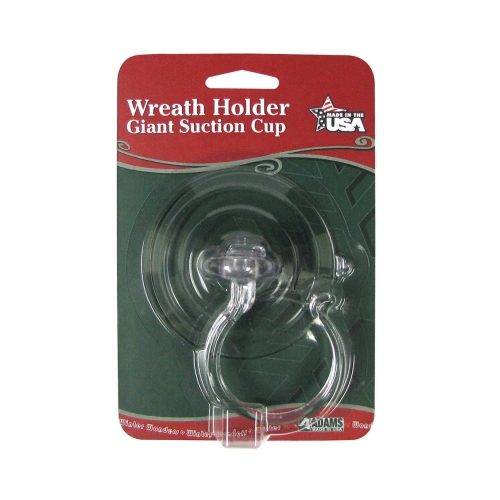 Large Wreath Suction Cup
SKU LWSC1
$4.95
4.95